Thermage Procedures for Whittier and surrounding areas
Thermage is a non-surgical procedure available at Preferred Dermatology and design to tighten and lift the skin of the face. Our physicians are trained in the use of Thermage and perform the procedure at our comfortable and modern medical facility. Like many other cosmetic procedures our doctors understand the full potential of Thermage, and our objective is for our patients to regain a youthful and rejuvenated look.
Why Choose Thermage
Here at Preferred Dermatology, we apply the Thermage procedure to create a uniform heating effect in the deep dermis and by gentle heating the area we stimulate the skin to tighten existing collagen and the production of new collagen. This then smoothes wrinkles along the brow, cheeks and jaw line.
Our gentle doctors are experienced in using the Thermage procedure in order to smooth the skin appearance in the areas of : 
Smoothing the Face
Tightening of the Jawline
Lifting Eyelids
Rejuvenating the Back of the Hand
And More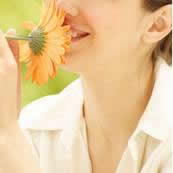 The Benefits of a Thermage Procedure
While considering your Thermage procedure, you should communicate your expectations during your office visit. Treatment results have been shown to last for at least 2 years, and studies have indicated that the beneficial changes can last over 2 years. We perform the Thermage procedure with in about 2 hours, but the benefits of having smoother skin, reduced wrinkles and a rejuvenated youthful look is worth the time spent.
Preferred Dermatology offers the Thermage Procedure in a state of the art medical facility and close to home. Make your appointment with us today.